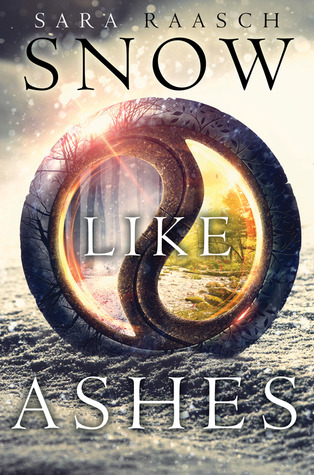 Reading Level: Young Adult
Publisher: Balzer and Bray
Source: Conference
First book in the Snow Like Ashes series
A heartbroken girl. A fierce warrior. A hero in the making.
Sixteen years ago the Kingdom of Winter was conquered and its citizens enslaved, leaving them without magic or a monarch. Now, the Winterians' only hope for freedom is the eight survivors who managed to escape, and who have been waiting for the opportunity to steal back Winter's magic and rebuild the kingdom ever since.
Orphaned as an infant during Winter's defeat, Meira has lived her whole life as a refugee, raised by the Winterians' general, Sir. Training to be a warrior—and desperately in love with her best friend, and future king, Mather — she would do anything to help her kingdom rise to power again.
So when scouts discover the location of the ancient locket that can restore Winter's magic, Meira decides to go after it herself. Finally, she's scaling towers, fighting enemy soldiers, and serving her kingdom just as she's always dreamed she would. But the mission doesn't go as planned, and Meira soon finds herself thrust into a world of evil magic and dangerous politics – and ultimately comes to realize that her destiny is not, never has been, her own.
Review
Talk about a debut novel. This story was killer impressive. It takes fantasy to a whole new level.
This tells the story of Meria. She's one of Winters last refugees. Raised to be a warrior, she's never been given the chance to prove it. When the opportunity arises, Meria is quick to take it.
Meria was an amazing main character. She had so much fight in her. Her strength was unbelievable. All she wanted was to prove herself and boy did she succeed. She had an amazing growth throughout the story. I cannot wait to see more of her. Mather and Theron were amazing secondary character. I can't wait to see more of them too.
This story had the best world building. I loved all the magic and the seasons. I loved the darker tint this had. I loved the good vs bad vibe. There was a perfect amount of action in a war setting. The storyline was totally unpredictable and addicting. This was definitely a one sitting read for me. I cannot wait to see where this author takes this story. If you're a fan of fantasy, this one if for you!