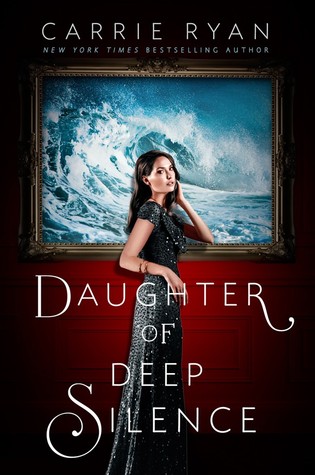 Reading Level: Young Adult
Publisher: Dutton Books
Source: Conference
Stand Alone
I'm the daughter of murdered parents.
I'm the friend of a dead girl.
I'm the lover of my enemy.
And I will have my revenge.
In the wake of the devastating destruction of the luxury yacht Persephone, just three souls remain to tell its story—and two of them are lying. Only Frances Mace knows the terrifying truth, and she'll stop at nothing to avenge the murders of everyone she held dear. Even if it means taking down the boy she loves and possibly losing herself in the process.
Sharp and incisive, Daughter of Deep Silence by bestselling author Carrie Ryan is a deliciously smart revenge thriller that examines perceptions of identity, love, and the lengths to which one girl is willing to go when she thinks she has nothing to lose.
Review
This story sucks you in and never lets you go. It was almost addicting! I very much enjoyed it!
This tells the story of Frances. She's one of three survivors of the tragic Persephone accident. No one knows the truth. She's determined to get revenge.
Frances was a fabulous character. I loved her complexity. I loved getting to see her fight for herself and all the people who suffered in the accident. I loved that she showed no fear and never gave up. She was very quick witted. I loved getting to see her deal with her past and her problems. This had a pretty fabulous set of secondary characters. I loved seeing Frances earn everyone's trust and learn to let people in.
I was very drawn to this story when I first heard about it. I absolutely adored the concept and the plot. It was action packed and exciting. It was incredibly unpredictable. It really keeps you on your toes. Overall I really enjoyed this story. I thought it was incredibly well done!