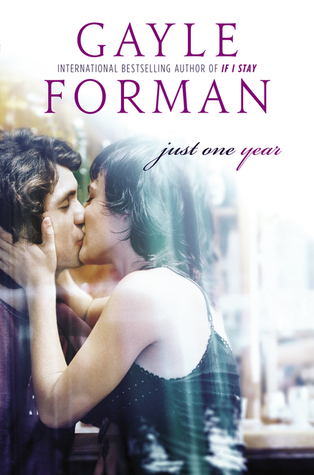 Reading Level: Young Adult
Publisher: Dutton Childrens
Source: Bought
Second and final book in the Just One Day series
Just One Day. Just One Year. Just One Read.
Before you find out how their story ends, remember how it began....
When he opens his eyes, Willem doesn't know where in the world he is—Prague or Dubrovnik or back in Amsterdam. All he knows is that he is once again alone, and that he needs to find a girl named Lulu. They shared one magical day in Paris, and something about that day—that girl—makes Willem wonder if they aren't fated to be together. He travels all over the world, from Mexico to India, hoping to reconnect with her. But as months go by and Lulu remains elusive, Willem starts to question if the hand of fate is as strong as he'd thought. . . .
The romantic, emotional companion to Just One Day, this is a story of the choices we make and the accidents that happen—and the happiness we can find when the two intersect.
Review
This review is really hard for me to write. My feelings for this book are very mixed. The story was amazing but it lacked the one thing I desperately wanted.
This tells the story of Willem. He's had an accident and was rushed to the hospital. He rushes back to the scene of that amazing day but it's too late. Now Willem hunts for Lulu but isn't having much luck.
One thing I really wanted from this story was to get to know Willem. We definitely got that! I loved getting to see so much of him and to get inside his head. He's a pretty complex character. He's had quite the adventure on his hunt for Lulu. I loved the variety of characters he stumbled upon. It made the story super fun.
When I started this story all I wanted was to see Willem and Allyson reunited. I really enjoyed Willem's adventure but I was impatient. I ended up a little disappointed. This story was filled with amazing aspects. But I just wanted them reunited. I almost feel like I missed out because I was desperate for them to be reunited. I definitely think I'll have to reread this in the future! I wish I hadn't gone into the story with that mindset. It ended up being my fault I didn't enjoy the story as much as possible. This story didn't lack much. It was an amazing sequel that I did enjoy. Don't let this mixed review push you away! This story is very much worth the read!