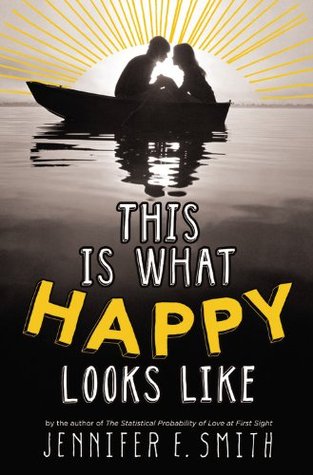 Reading Level: Young Adult
Publisher: Headline
Source: Conference
Stand Alone
If fate sent you an email, would you answer?
When teenage movie star Graham Larkin accidentally sends small town girl Ellie O'Neill an email about his pet pig, the two seventeen-year-olds strike up a witty and unforgettable correspondence, discussing everything under the sun, except for their names or backgrounds.
Then Graham finds out that Ellie's Maine hometown is the perfect location for his latest film, and he decides to take their relationship from online to in-person. But can a star as famous as Graham really start a relationship with an ordinary girl like Ellie? And why does Ellie want to avoid the media's spotlight at all costs?
Review
Let me just say this book fantastic. I was honest surprised by its level of amazingness.
This tells the story of Ellie. She receives an accidental email from an unknown teenage boy. Graham is a big time movie star. Ellie and Grahams worlds collide in unexpected ways. As they grow closer they discover the major differences between normal and famous.
I loved these characters. Ellie had a great shy but still exciting personality. I loved her simplicity. I loved how true to herself she was. Graham was a major cutie! I loved him. He was very sweet. He was also very caring. He was very protective over Ellie. Even though she wasn't famous he didn't treat her any less. Both Ellie and Graham were very determined. They never have up on what they wanted even if it was hard.
This story has the cutest concept to it. Fate brought two people together who didn't quite belong together. It was very cute. It was impossible to put down. I loved how complicated things were for Graham and Ellie. They had to try very hard for what they wanted. The setting might have been my favorite part. I loved all the local people. It was so adventurous. Overall I really enjoyed this book. It was a super fun read. I love this author so I can't wait to see what she does next!