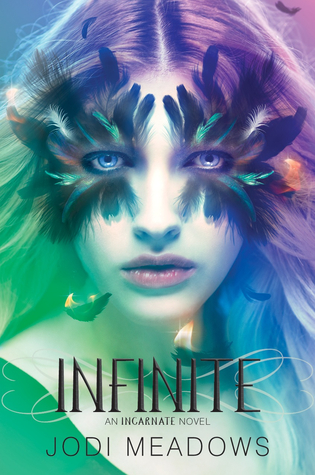 Reading Level: Young Adult
Publisher: Katherine Tegen
Source: Bought
Third and final book in the Newsoul series
DESTRUCTION
The Year of Souls begins with an earthquake—an alarming rumble from deep within the earth—and it's only the first of greater dangers to come. The Range caldera is preparing to erupt. Ana knows that as Soul Night approaches, everything near Heart will be at risk.
FLIGHT
Ana's exile is frightening, but it may also be fortuitous, especially if she can convince her friends to flee Heart and Range with her. They'll go north, seeking answers and allies to stop Janan's ascension. And with any luck, the newsouls will be safe from harm's reach.
CHOICE
The oldsouls might have forgotten the choice they made to give themselves limitless lifetimes, but Ana knows the true cost of reincarnation. What she doesn't know is whether she'll have the chance to finish this one sweet life with Sam, especially if she returns to Heart to stop Janan once and for all.
With gorgeous romance and thrilling action, the final book in the Incarnate trilogy offers a brilliant conclusion to the compelling questions of this fascinating world, where one new girl is the key to the lives of millions.
Review
This story really surprised me. It was a little different than the rest of the series. I loved getting to see a new side of this story.
This concludes Sam and Ana's story. The Year of Souls starts off with a bang. The Range caldera is going to erupt. Ana and her friends flee the Range in search of answers. Janan must be stopped, if only they knew how.
Ana is an amazing main character. She's become so strong. I loved that she never gave up. She has so much faith in the world. My favorite thing about Sam is how much he believes in Ana. He knows it won't be easy. But he was willing to sacrifice anything for her and the good of the world around them. Sam and Ana were absolutely adorable in every way. Their relationship has grown so much.
This had a surprising storyline. It was very complex. The world building is very complicated. We got to learn so many new things! All my questions were answered. It hurt my heart a little as all endings do. I loved all the Sylph and the dragon aspects. I loved that I couldn't predict the story. It made everything suspenseful and exciting. I don't think this series could have had a better ending. I was very impressed with it!