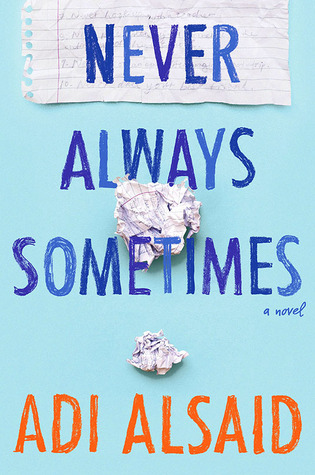 Reading Level: Young Adult
Publisher: Harlequin Teen
Source: Conference
Stand Alone
Never date your best friend.
Always be original.
Sometimes rules are meant to be broken.
Best friends Dave and Julia were determined to never be cliché high school kids—the ones who sit at the same lunch table every day, dissecting the drama from homeroom and plotting their campaigns for prom king and queen. They even wrote their own Never List of everything they vowed they'd never, ever do in high school.
Some of the rules have been easy to follow, like #5, never dye your hair a color of the rainbow, or #7, never hook up with a teacher. But Dave has a secret: he's broken rule #8, never pine silently after someone for the entirety of high school. It's either that or break rule #10, never date your best friend. Dave has loved Julia for as long as he can remember.
Julia is beautiful, wild and impetuous. So when she suggests they do every Never on the list, Dave is happy to play along. He even dyes his hair an unfortunate shade of green. It starts as a joke, but then a funny thing happens: Dave and Julia discover that by skipping the clichés, they've actually been missing out on high school. And maybe even on love.
Review
I absolutely adored this story. It was super fun but still meaningful. The characters were fabulous and I couldn't put it down to save my life!
This tells the story of Dave and Julia. At the start of high school, they made a list of nevers. 4 years later, they've decided to do everything on the Nevers list.
I have so much love for Dave and Julia! They had the most amazing relationship. I loved the way they could do nothing but have fun doing it. They both had amazing personalities. I really liked getting to see them explore themselves and their feelings. It wasn't easy for them but they still did it.
This story is pretty addicting. It has so many fun and adventurous aspects to it. It was super easy to relate too. I loved his unpredictable it was. There's a lot of love in this story. That was really my favorite part. There was also lots of family aspects. Overall I really enjoyed this story. I thought it was incredibly well done and I highly recommend it!