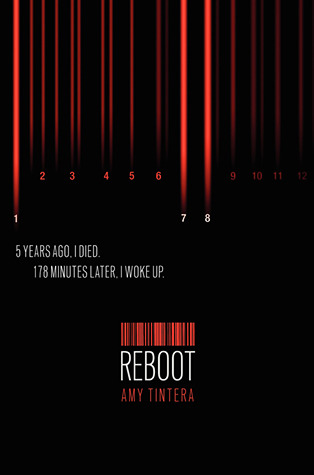 Reading Level: Young Adult
Publisher: Harper Teen
Source: Conference
First book in the Reboot series
Five years ago, Wren Connolly was shot three times in the chest. After 178 minutes she came back as a Reboot: stronger, faster, able to heal, and less emotional. The longer Reboots are dead, the less human they are when they return. Wren 178 is the deadliest Reboot in the Republic of Texas. Now seventeen years old, she serves as a soldier for HARC (Human Advancement and Repopulation Corporation).
Wren's favorite part of the job is training new Reboots, but her latest newbie is the worst she's ever seen. As a 22, Callum Reyes is practically human. His reflexes are too slow, he's always asking questions, and his ever-present smile is freaking her out. Yet there's something about him she can't ignore. When Callum refuses to follow an order, Wren is given one last chance to get him in line—or she'll have to eliminate him. Wren has never disobeyed before and knows if she does, she'll be eliminated, too. But she has also never felt as alive as she does around Callum.
The perfect soldier is done taking orders.
Review
It takes a lot for me to say I've never read anything like this. This one falls into that category! This was a very impressive story. I loved it!
This tells the story of Wren. She's the best solider in the world. When a super cute newbie comes around, she rethinks her ways. When ordered to dispose of said newbie, she decides its time to fight back.
Wren is the biggest badass. She was amazing. I loved how complex she was. I loved that she stuck to her ways. Even though she accepted change and new things, she never lost herself. Does anyone know where I can find a Callum? He was the most adorable thing. I loved seeing him grow and get stronger. I loved that he didn't let anyone control him.
This book has the best storyline. It was amazing. I loved all the fighting. I loved the Reboots vs Humans. I loved having no idea what was coming next. I couldn't stop reading to save my life. Overall this was a great start to a series. Everything was incredibly well done. I cant wait to see where this story goes

.