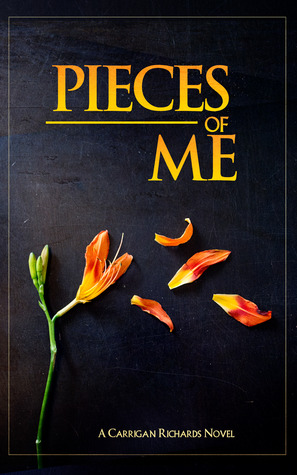 Reading Level: Young Adult
Self Published
Source: Author
Stand Alone
*This was gifted to me by author for review*
One second.
Seventeen-year-old Corinne has everything. Her life. Family. Friends. Boyfriend. But in that one second, she loses it all. Now she's left with harrowing nightmares. Hallucinations. And panic attacks that seem to come out of nowhere. She tries everything to take the pain away, but there's only one option she sees as a true way out.
When Corinne is sent to live in a psychiatric institution, she doesn't want to talk. It's pointless. They can't help her. But slowly Corinne opens up and wants to remember what it's like to be happy so she begins reliving her past life to her doctor. She knows she can't live in the past, but she sees no future and is faced with the hardest decision of her life.
Review
I was really excited to read this story. It didn't sound like something I've read before. I really enjoyed it. I thought it was very well done.
This tells the story of Corinne. She had everything. She gets into a terrible accident and loses it all. Now she's being sent to a psychiatric institution for help. As she relives her accident and her life, she tries to piece herself back together.
I really enjoyed Corinne. I found her easy to relate too. I loved seeing the effort she put in. She had a lot going on but she never stopped trying. Yes, she pushed the people she loved away. But, at the time it was needed. I was proud of her. James really made the book! He was an amazing addition to the story. I loved his sweet personality. I loved getting to see the good and the bad of Corinne's relationship. I also loved that we never stopped seeing the characters grow and change.
I rally enjoyed this storyline. It was very heartfelt and moving. I loved not knowing what was coming next. This story really isn't like anything I've ever read before. It was very serious. Once I got into it, I couldn't stop reading. This just had so many aspects to it that I loved. Overall I enjoyed this story so much! I'm so glad I got the chance to read it.