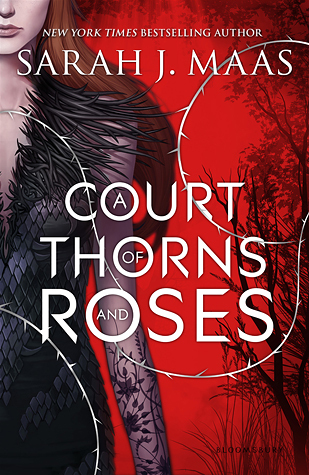 Reading Level: Young Adult
Publisher: Bloomsbury
Source: Conference
First book in a possible series
A thrilling, seductive new series from New York Times bestselling author Sarah J. Maas, blending Beauty and the Beast with faerie lore.
When nineteen-year-old huntress Feyre kills a wolf in the woods, a beast-like creature arrives to demand retribution for it. Dragged to a treacherous magical land she only knows about from legends, Feyre discovers that her captor is not an animal, but Tamlin—one of the lethal, immortal faeries who once ruled their world.
As she dwells on his estate, her feelings for Tamlin transform from icy hostility into a fiery passion that burns through every lie and warning she's been told about the beautiful, dangerous world of the Fae. But an ancient, wicked shadow grows over the faerie lands, and Feyre must find a way to stop it . . . or doom Tamlin—and his world—forever.
Perfect for fans of Kristin Cashore and George R. R. Martin, this first book in a sexy and action-packed new series is impossible to put down!
Review
This was my first experience with this author. It's safe to say, I was impressed. I really enjoyed this story!
This tells the story of Feyre. She's the only provider in her family. Things go awry on one of her hunts. She's forced to kill a wolf just to survive. Little does she know killing that wolf will come back to bite her.
I really loved Feyre. She had an amazing strength. I loved that she didn't take any crap babe was very smart and determined. I really enjoyed Tamlin and Lucien. Lucien was absolutely hilarious. Tamlin was very unique. I loved that he didn't push Feyre. I loved that their relationship was slow.
This story was crazy unique. I loved the darkness of it. I loved how mysterious it was. It was like Beauty and the Beast gone Farie. I loved it! I couldn't put it down to save my life. It was definitely a one sitting read for me. I thought everything was well done and fabulous. I cannot wait to see what else this author can do!