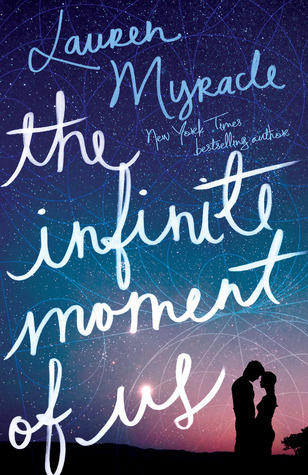 Reading Level: Young Adult
Publisher: Amulet Books
Source: Bought
Stand Alone
For as long as she can remember, Wren Gray's goal has been to please her parents. But as high school graduation nears, so does an uncomfortable realization: Pleasing her parents once overlapped with pleasing herself, but now... not so much. Wren needs to honor her own desires, but how can she if she doesn't even know what they are?
Charlie Parker, on the other hand, is painfully aware of his heart's desire. A gentle boy with a troubled past, Charlie has loved Wren since the day he first saw her. But a girl like Wren would never fall for a guy like Charlie—at least not the sort of guy Charlie believes himself to be.
And yet certain things are written in the stars. And in the summer after high school, Wren and Charlie's souls will collide. But souls are complicated, as are the bodies that house them...
Sexy, romantic, and oh-so-true to life, this is an unforgettable look at first love from one of young adult fiction's greatest writers.
Review
I didn't know much before starting this story. I was incredibly drawn to the cover. I'm very glad I got a chance to read this. I wasn't head over heels in love but it was an amazing story!
This tells the story of Wren and Charlie. They have an undeniable spark but don't know each other very well. As they get to know each other, they build an unexpected relationship.
Both Wren and Charlie were amazing characters. They did take some getting used too. I did enjoy Charlie a little more than Wren. Wren had some immature aspects to her. I had my moments where I wanted to slap her. But she wasn't a bad character at all! Charlie was walking perfection. Where can I find one of him? He was so sweet and loving. I couldn't get enough. Wren and Charlie built an amazing relationship. They were very cute together!
This story was incredibly relatable. It was very unique. It's perfect for older high school students. I loved the cuteness. I loved that things weren't always easy. I loved having no idea what was coming next. I will say there was a lot of sexy times and words. That isn't something I'm huge fan of but I thought it was tastefully done. It did fit the story. Overall I thought this was a very enjoyable read. It was adorable while still being real. I highly recommend!