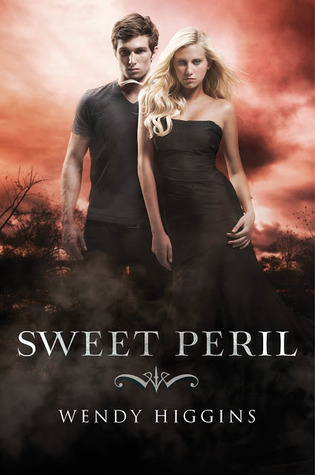 Reading Level: Young Adult
Publisher: Harper Teen
Source: Bought
Second book in the Sweet series
Anna Whitt, the daughter of a guardian angel and a demon, promised herself she'd never do the work of her father—polluting souls. She'd been naive to make such a vow. She'd been naive about a lot of things.
Haunted by demon whisperers, Anna does whatever she can to survive, even if it means embracing her dark side and earning an unwanted reputation as her school's party girl. Her life has never looked more bleak. And all the while there's Kaidan Rowe, son of the Duke of Lust, plaguing her heart and mind.
When an unexpected lost message from the angels surfaces, Anna finds herself traveling the globe with Kopano, son of Wrath, in an attempt to gain support of fellow Nephilim and give them hope for the first time. It soon becomes clear that whatever freedoms Anna and the rest of the Neph are hoping to win will not be gained without a fight. Until then, Anna and Kaidan must put aside the issues between them, overcome the steamiest of temptations yet, and face the ultimate question: is loving someone worth risking their life?
Review
I was a little scared to read this. I loved the first book with all my heart. I was afraid this wouldn't live up but I was highly mistaken. This blew my expectations out of the water!
This continues Anna's story. Shes gone a little bad! After hearing a new prophecy, she finds herself spreading hope across the world. All the while trying to avoid temptation!
Anna is seriously badass! I loved seeing her strength. Her personality is snarky perfection. She makes for an amazing main character! I was happy to see Kope again. I liked getting to know him a little better. Kiaden Rowe is absolute perfection. You mess with my heart far too much! It's torture! As much as I enjoyed Kope, Kia is the guy for me! I loved getting to see a different side of him. Also, those kissy scenes made my life. Even if I had to wait awhile.
I really love where this story is going. I loved all the triads and new characters. I loved the tension between characters. I may have almost had a heart attack a few times. I had no idea what was coming next. I cannot wait to continue this series. If you haven't checked out this series, I highly recommend. I promise it's not just for the boys!