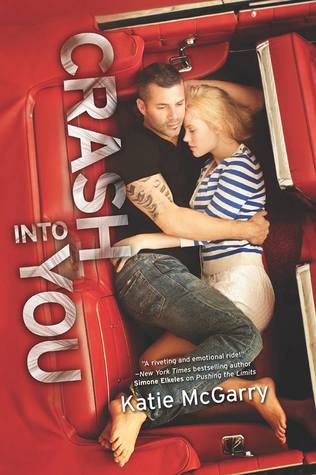 Reading Level: Young Adult
Publisher: Harlequin Teen
Source: Bought
Third book in the Pushing the Limits series
From acclaimed author Katie McGarry comes an explosive new tale of a romance forged in the fast lane
The girl with straight A's and the perfect life—that's who people expect Rachel Young to be. So the private school junior keeps secrets from her wealthy family…and she's just added two more to the list. One involves racing strangers down dark country roads in her Mustang GT. The other? Seventeen-year-old Isaiah Walker—a guy she has no business even talking to. But after the foster kid with the tattoos and intense gray eyes comes to her rescue, she can't get him out of her mind.
The last thing Isaiah needs is to get tangled up with a rich girl who wants to slum it on the south side for kicks. But when their shared love of street racing puts their lives in jeopardy, Isaiah and Rachel will have six weeks to come up with a way out. Six weeks to discover just how far they'll go to save each other.
Review
Katie McGarry has done it once again. This author never ceases amaze me.
This tells the story of Isaiah and Rachel. They are nothing alike but share a love of street racing. When they get into some trouble, they must band together. But they only have six weeks.
Isaiah isn't my type of guy. But boy is he something else. He makes tats and street racing look like paradise. I loved his caring side. He was very careful with Rachel. He has this adorable complex personality. I really loved Rachel. She was like a whole new person with Isaiah. I loved how self sacrificing she was. Even though it was difficult she cared so much for her family that the difficulty didn't matter. I really enjoyed that Isaiah and Rachel took it slow. You don't see that very often!
This story is honestly like Fast and the Furious with kissing. I loved it with a passion. It was addicting. I loved the suspense. I loved all the cars and the racing. I loved the tension between characters and the family issues. This story might have to be my favorite. It had that can't get enough spark. I cannot wait to see where this author takes us next!